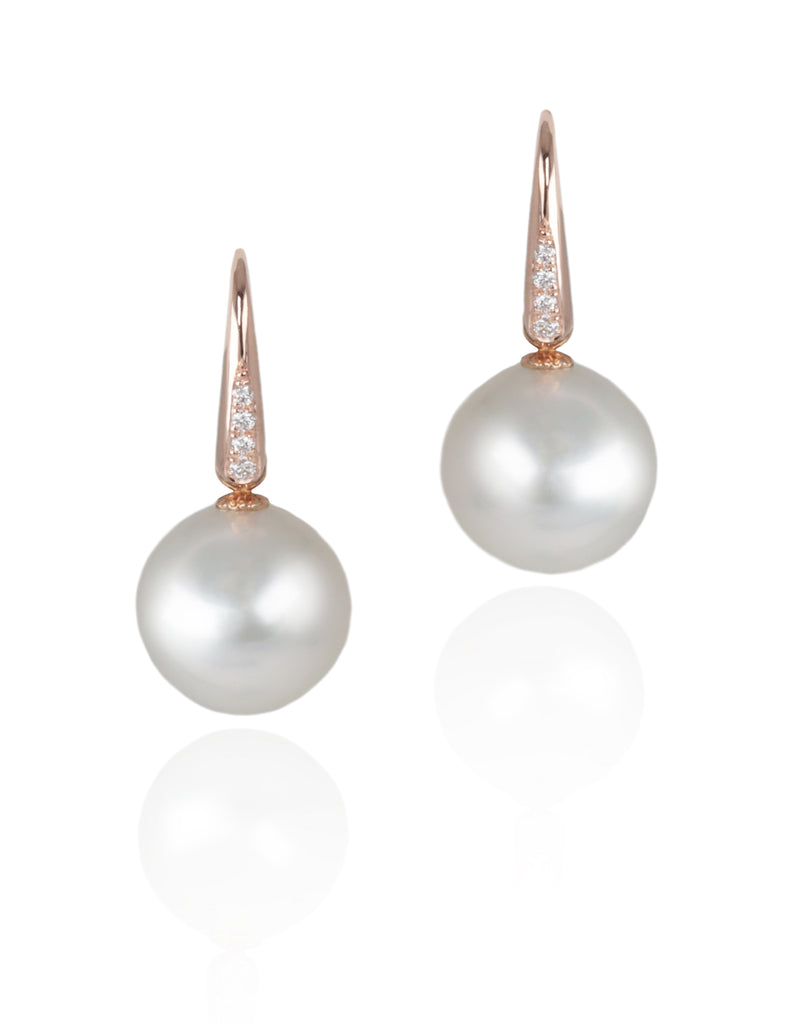 Rose Gold, Diamonds and South Sea Pearl Earrings
$1,950.00
Earrings perfect for an anniversary/birthday gift, bridalwear, evening wear. A classic pair of pearls with dazzle and sparkle.
Featuring: 
14K Rose Gold 

Natural Australian South Sea Pearls 11.55-11.95mm 
Diamonds E/F Vs Grade 
Handmade and Designed by the Zappacosta Team and exclusive to Zappacosta Jewels. If you wish to make a custom pair similar to this, please enquire above, and our lovely team will be happy to assist you. Alternatively, call (02) 9232 1900.