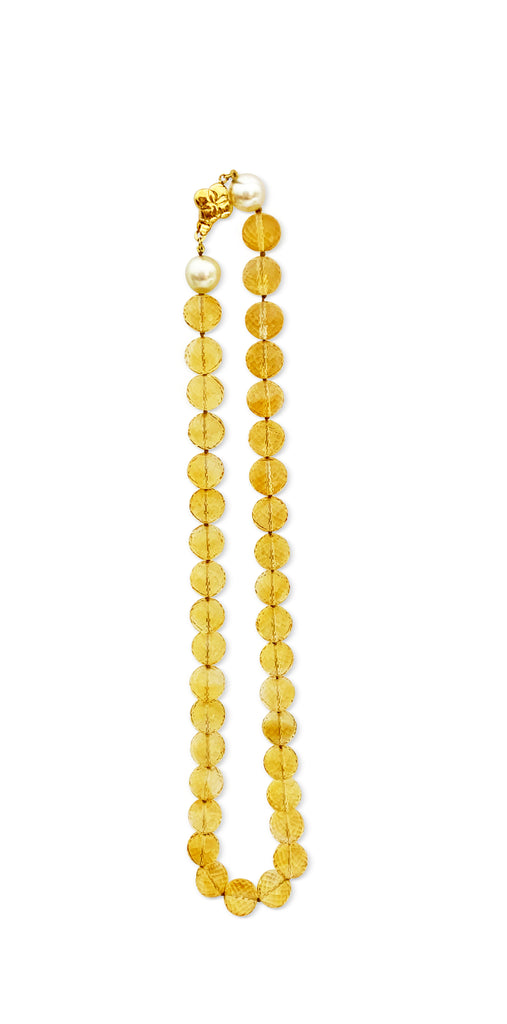 Natural Citrine Necklace
$750.00
A fabulous statement piece, dazzling, sparkling and faceted. 
Natural Citrine Necklace, featuring two salt water pearls and 9ct Yellow Gold Clasp.
41cm total length. Knotted on a silk thread.
This is an exclusively designed piece by the team at Zappacosta Jewels and has been locally hand made in Sydney, Australia.