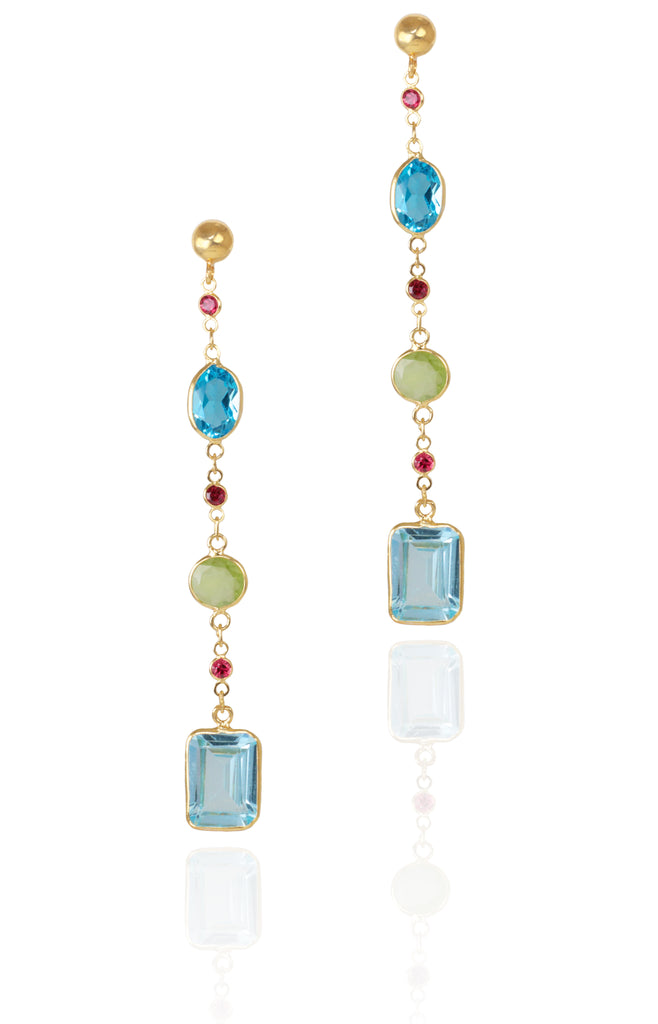 Stunning Multi Gemstone Earrings
$1,200.00
Sardinia
Fine and delicate bezel set natural gemstones in 18K Yellow Gold. The perfect pair of earrings for an evening date. Handmade in: 
- 18K Yellow Gold 
- Blue Topaz , Peridot, Red Spinel 
Total length up to 6cm.
This is an exclusive piece to Zappacosta Jewels and has been made with natural gemstones.