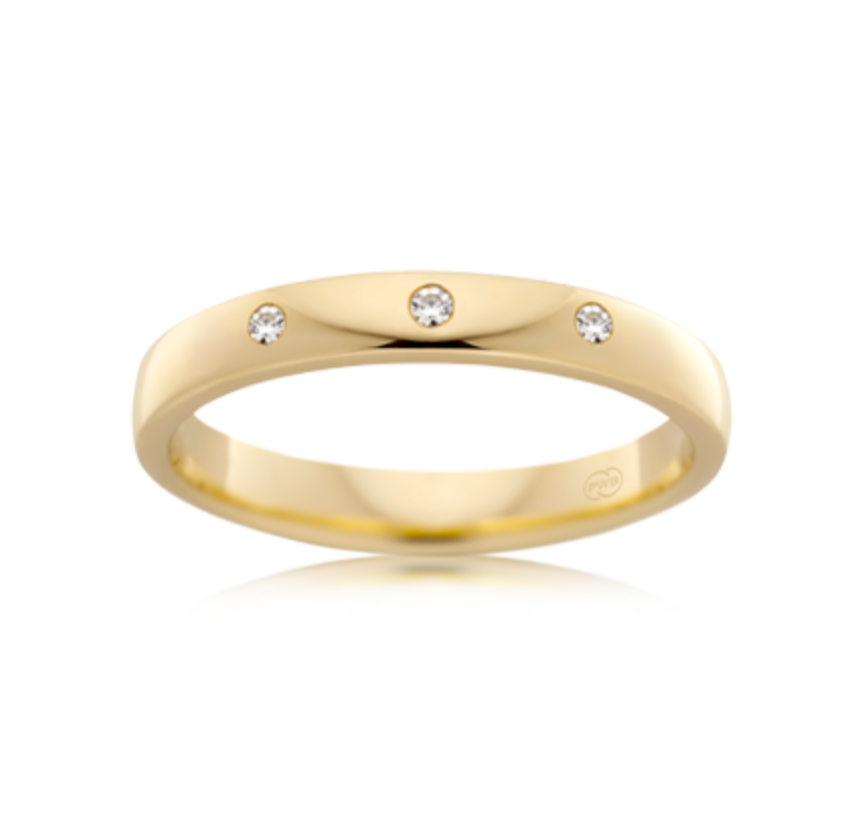 Trio of Diamonds Set in Ladies Wedding Ring
$650.00
A lovely trio of diamonds hammer set in Yellow Gold. Can be worn with an engagement ring or as a lovely dress ring worn on its own. We can custom make this ring in 9K, 14K, 18K W
hite Gold, Rose Gold, Yellow Gold, Platinum, Palladium. Setting of gemstones, for example alternating sapphires and diamonds is also a lovely option for this ring. 
We have quoted this ring style at an Australian average ladies finger size 'L' (Love) at 9K Gold and Platinum.
The width of this style ring is 3mm wide.
If you would like a custom quote including a fitting for your finger size and diamond/gemstone setting enquiries, please visit us in store in The Strand Arcade, Sydney or alternatively enquire via email admin@zappacostajewels.com
Please allow 3-4 weeks production for custom designed orders.

Locally made in Australia with ethically sourced Australian Gold. Ethically sourced natural diamonds.