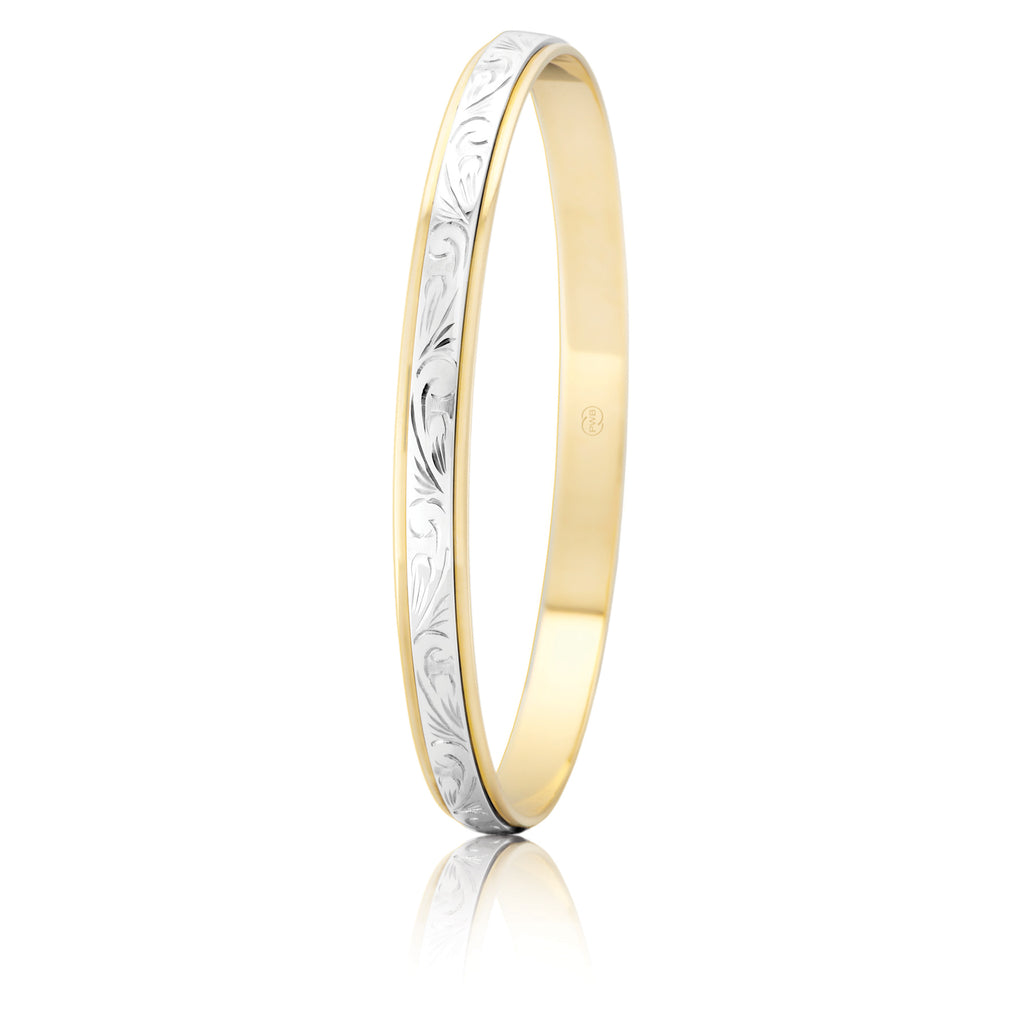 Two-Toned Gold Hand Engraved Bangle
$2,650.00
Charming and elegant two tone gold bangle that features classic hand engraved french scrolls. Also available in Yellow, White and Rose Gold combinations in 9K, 14K and 18K.  

Prices are variable to diameter(wrist size) and carat Gold. We have quoted this bangle style on an average bangle diameter of 65mm at 9K White and Yellow Gold. We are able to customise the diameter to your specific wrist size. 
If you would like a custom quote including a fitting for your wrist size and/or further enquiries regarding custom made bangles, please visit us in store in The Strand Arcade, Sydney or alternatively enquire via email at admin@zappacostajewels.com
Please allow 2-3 weeks production for this style in a custom make.
All of our bangles are made in Australia with ethicallly sourced gold.